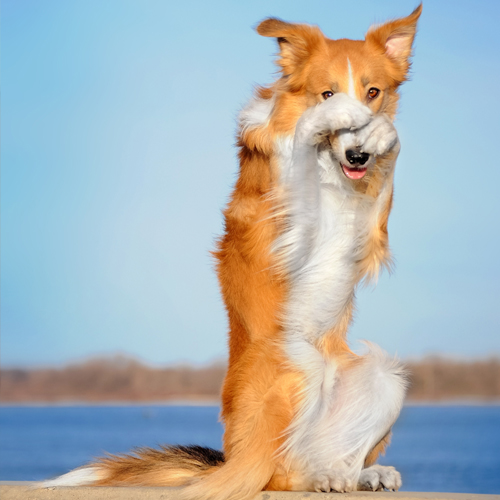 AKC Trick Dog Novice & Intermediate
Want some tricks to show off to friends and family? Looking for a way to physically and mentally exercise your dog? Want some fancy letters after your dog's name? Try trick training!
Trick training helps build your relationship with your dog while improving your timing and training skills. In this class, we'll work on a variety of types of tricks to satisfy the requirements of the AKC Trick Dog program (with the instructor as your Evaluator).
Some tricks will be taught off leash and around other dogs. Therefore, it is required that all dogs in this class be friendly and non-reactive.
No prior training is required!
AKC Novice Trick Dog (TKN) & AKC Intermediate Trick Dog (TKI)
A copy of Best Book of Dog Tricks by Larry Kay & Chris Perondi is included with the class.