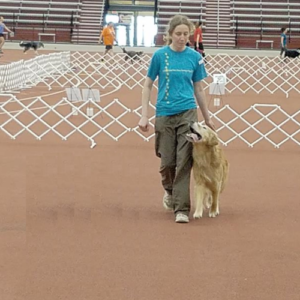 Introduction to Competition Obedience
Are you interested in competition obedience but unsure about what it involves or how to start?
At this workshop we'll go through the activities in a beginning level competition, do some training activities, discuss where to learn more, and prepare for some of the types of distractions teams encounter.
Dogs should be able to walk on a loose leash and know a little about how to sit, lie down, and stay.
Workshop Details & Registration
Starts Tuesday, April 7 @ 7:30 pm