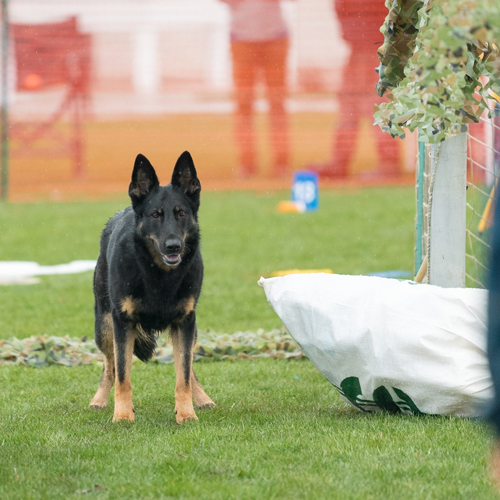 Change of position exercise for all sports
Almost all dog sports have some sort of change of position exercise. AKC Obedience has the Signals exercise, IGP has Out of Motions, Rally has several signs that require position changes. At the highest level, Mondio Obedience has six changes of position, at a distance of almost 50 feet, on voice command only, in a distracting environment.
No matter what Obedience sport you are training for, or if you want to learn how to teach practical positions like the emergency 'down where you are and stay there', this workshop will challenge you and your dog to take your positions to the next level.
Workshop Details & Registration
Starts Saturday, June 1 @ 3:00 pm